The Demon Face Of Edward Mordrake: It Could Whisper Horrific Things In His Mind!
Mordrake implored physicians to remove this demonic head, which he claimed murmured things that "one would only speak about in hell" at night, but no doctor would.
There are several anecdotes in medical history regarding uncommon human body deformations and illnesses. It's heartbreaking at moments, weird at others, and even miraculous. But Edward Mordrake's story is exciting and disturbing, and it will shake you to your core.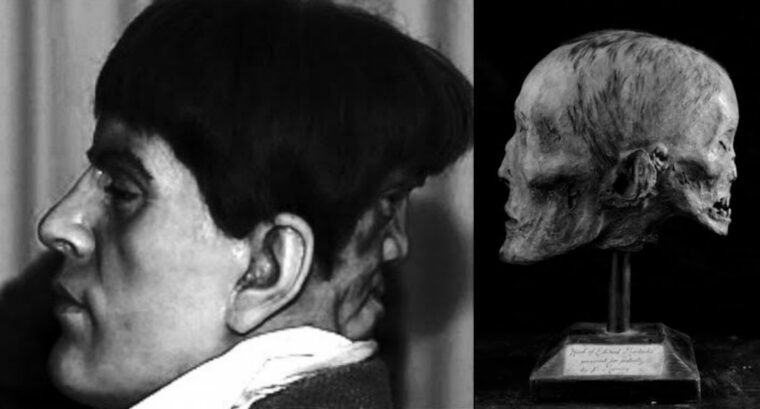 Edward Mordrake (sometimes written "Mordake") was a 19th-century British man who suffered from an unusual medical problem that resulted in a different face on the back of his skull. According to mythology, the look could only laugh, cry, and even mumble horrifying things. It is also known as "The Demon Face of Edward Mordrake." Edward is alleged to have asked physicians to remove the "Demon Face" from his skull. He eventually committed suicide at the age of 23.
Edward Mordrake's strange narrative with his demon face
In "The 1896 medical encyclopedia Anomalies and Curiosities of Medicine," Dr. George M. Gould and Dr. David L. Pyle published a biography of Edward Mordake. This outlines the fundamental morphology of Mordrake's disease but does not give a medical diagnosis for the uncommon abnormality.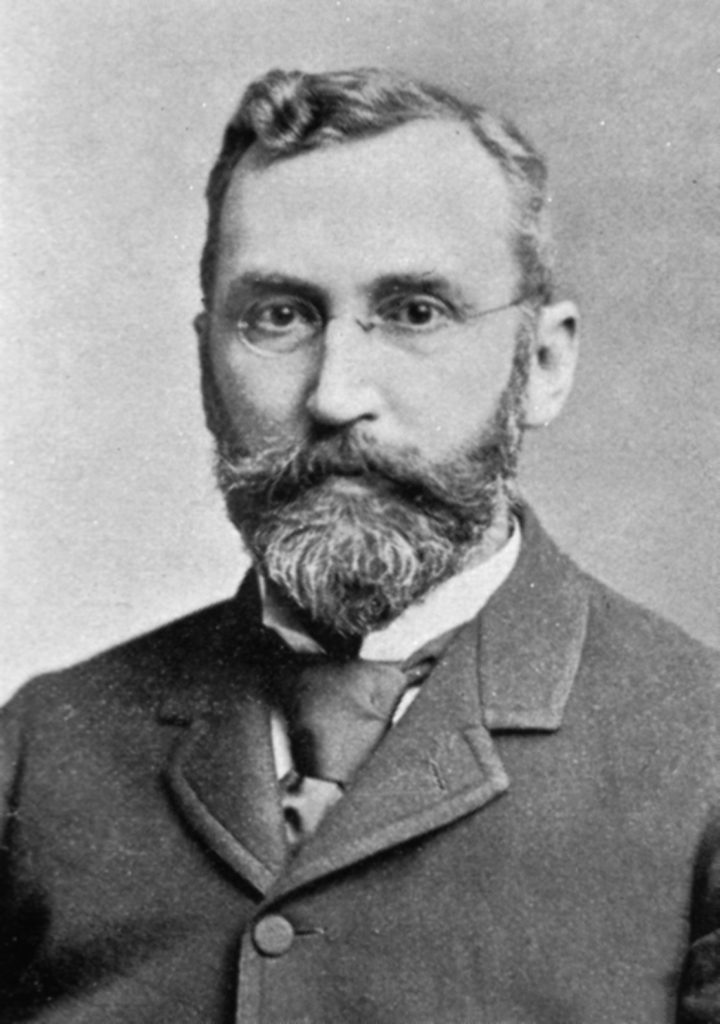 This is how Edward Mordrake's story was reported in Anomalies and Curiosities of Medicine:
One of the strangest and most depressing stories of human horror is about Edward Mordake, who was supposed to be the heir of one of England's finest peerages. However, he never claimed the title and committed suicide in his twenty-third year. He lived in utter solitude, shunning even the visits of his own family. He was a young man of significant accomplishments, a profound scholar, and an excellent pianist. His form was graceful, and his face – that is to say, his natural face – was that of an Antinous. But there was another visage in the back of his skull, that of a gorgeous girl, "pretty as a dream, horrible as a monster." The female face was only a mask, "occupying only a little piece of the posterior part of the skull, yet displaying every trace of intellect, albeit of a malignant variety." While Mordake was crying, they could be seen smiling and sneering. The eyes would follow the spectator's movements, while the mouth "would gibber incessantly." No voice could be heard, but Mordake claims that the terrible muttering of his "devil twin," as he called it, kept him awake at night, "talking to me eternally of such things as they only speak of in Hell." No imagination can fathom the terrifying temptations it places before me. Such were the helpless Mordake to his doctors, Manvers and Treadwell. Despite thorough surveillance, he was able to get poison, from which he died, leaving a note begging that the "devil visage" be removed before his burial, "lest it continues its awful whisperings in my grave." He was placed in a desolate location, with no stone or tale to identify his tomb.
Is Edward Mordrake's story true?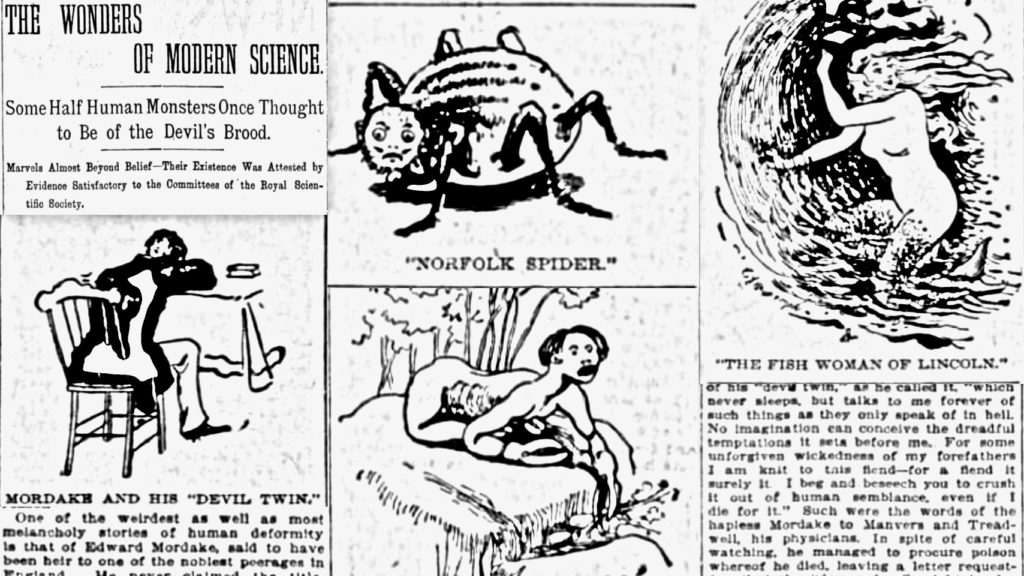 The first recorded description of Mordake may be found in a Boston Post piece written by fiction writer Charles Login Hildreth in 1895.
The article includes a variety of incidents of "human oddities," such as a lady with a fishtail, a guy with the body of a spider, a man who was half-crab, and Edward Mordake.
Hildreth discovered these occurrences in ancient "Royal Scientific Society" papers. It is unknown whether a society of this name ever existed.
As a result, Hildreth's piece was not accurate and was most likely published by the newspaper to pique reader interest.
What may cause a human body to distort in Edward Mordrake?
Such a congenital disability could have been a form of craniopagus parasiticus, a parasitic twin head with an undeveloped body, a form of diprosopus, or an extreme form of parasitic twin, a body deformation consisting of an unequal conjoined twin.
Edward Mordrake in Popular Culture:
After almost a century, Edward Mordrake resurfaced in the 2000s as a result of memes, songs, and TV series. Here are several examples:
– Mordake is one of "10 People with Extra Limbs or Digits" on a list of "10 People with Extra Limbs or Digits" in the 1976 edition of The Book of Lists.
– For his album Alice, Tom Waits penned a song about Mordake called "Poor Edward" (2002).
– Mordake o la condición inflame, a novel based on Mordake's narrative, was published in 2001 by Spanish writer Irene Gracia.
– A US thriller film based on the incident, named Edward Mordake, is apparently in the works. A target release date has not been specified.
– The character Edward Mordrake, played by Wes Bentley, appears in three episodes of the FX anthology series American Horror Story: Freak Show: "Edward Mordrake, Pt. 1", "Edward Mordrake, Pt. 2", and "Curtain Call."
– Edward the Damned, a short film based on Mordake's narrative, was released in 2016.
– The Two-faced Outcast is another novel about Edward Mordake, written in Russian between 2012 and 2014 and released by Helga Royston in 2017.
– On their 2014 album Cynosure, Canadian metal band Viathyn included a song named "Edward Mordrake."
– The song "Shoulder Blades" by Irish quartet Girl Band, published in 2019, has the words "It's like a hat for Ed Mordake."
Conclusion
Though this unusual Mordrake narrative is based on fiction, hundreds of cases mimic Edward Mordrake's uncommon medical condition. The terrible thing is that scientists still don't know what causes these medical issues or how to cure them. As a result, many suffering spends the rest of their lives hoping that science will help them live better lives. We hope that their wishes may be granted eventually.